Official page of Faatiha Aayat – moderated by her parents. Stay tuned to enjoy the amazing journey into the world of Coding, Math, Science, Quran Tafseer & Recitation, Storytelling, News, Interview & many more learning through playing activities. See Less
Faatiha Aayat is a Nine years old Bangladeshi girl, presently living in New York, USA. She is a fifth grader of the Gifted and Talented Program of New York City Department of Education.

She regularly talks for disadvantaged children in different parts around the world who do not have food, education, shelter and sometimes even family. She raises her voice against child abuse, gender discrimination and domestic violence.

Recently she has talked against Global Warming and Climate Change and its effect on refugee children at International Youth Day Conference 2019 in United Nations ECOSOC Chamber. Prior to that, She has delivered a speech on Digital Future of Development at the 74th United Nations General Assembly. She was invited to deliver a speech at the University of Harvard at the 1st Annual Harvard Undergraduate Unicef Club Conference where she talked about access to education for underprivileged children.
She runs her own organization named CHIL&D where she works for Climate, Health, Information, Learning and Development. Presently she is memorizing the Quran, Alhamdulillah, she has completed last five chapters of the Holy Quran.

At the same time, she is a certified Android & IOS App Developer. Presently she is learning JavaScript and HTML. She will be able to publish her own apps in Google Play Store very soon.
For Children of her age, She presents Math, Science, Coding, World News, Storytelling, Quran Tafsir video in her social media –
http://Youtube.com/FaatihaAayat
http://Instagram.com/Faatiha.Aayat
http://Twitter.com/FaatihaAayat
http://Tiktok.com/@Faatiha.Aayat
http://Facebook.com/FaatihaAayatOfficial
to make sure their access to knowledge without stress and pressure. Her motto is "Education is Fun, Play to Learn".
Three of her books have already been published as –
Diary of A Muslim Kid
Bear with a Bear
Sisters' Reunion
Her books are available at –
http://Amazon.com/author/faatihaaayat
http://Rokomari.com/author/80302
Here is a little more about her if you are interested:
Interviews and Speeches:
She spoke out in Columbia University Graduate School of Journalism in a seminar of María Fernanda Espinosa, President of the 73rd Session of the UN General Assembly.
She has attended and was mentioned in the address of Maryam Monsef, Minister of Status of Women of Canada, at her speech in International Day of the Girl 2017 at United Nations Headquarter.
She was invited by Munira Khalifa, US Youth Observer to the UN to participate in the celebration of UN Day 2017 at Brooklyn Borough Hall.
She was invited to lead the Pledge of Allegiance among more than 800 audiences at State of The Borough Program of Melinda Katz, Queens Borough President.
She has been invited to speak in Civic Action Day 2019 on Muslim Migrants Rights at Muslim Community Network.
In the USA, She was also interviewed in Voice of America English, Voice of America Bangla and in TBN24 while in Bangladesh, she was also interviewed in Prothom Alo, Ittefaq and in Samakal.
She got invitation to personally meet Congresswoman Grace Meng, Astronaut Don Thomas at John F. Kennedy Space Center in Florida and Astronaut Nicole Stott at National Science Festival 2018 in New York. She had a wonderful opportunity to have a personal session with Nathan Wruthmann, an Instructional Assistant of Science Port in 2018 in Indianapolis.
She took part in drafting of the Glasgow Agreement for the next Climate Convention along with The United Nations Framework Convention on Climate Change.
She had delivered speech on Global Child Refugee Crisis at NYC Collegiate Unicef Conference.
She has participated in a demonstration for Save the Children from Global Trafficking where she was interviewed by Russian Television RTVI.
She has interviewed Sharon Lee, President of Queens Borough, New York.
She has recent online sessions with International Children's Peace Prize Winner Sadat Rahman, Global Kids Achiever Award Winner Akash Vukoti, Top Space Scientist of Science News Tanima Tasnim Annana and Time Magazine Kid Scientist of the Year 2020 Gitanjali Rao.
Awards and Recognition:
She was awarded NRB Award 2017 as a recognition to her contribution in North American Bangladeshi Community presented by the Consul General of Bangladesh, New York.
She won first prize in the regional round of National Math League 2019 in New York.
She also participated in National Mathematics Pentathlon Academic Tournament 2017 in Indianapolis and won Hon'ble Mention.
Her artwork is being presented in Colours of Humanity Art Gallery in October, 2019.
She won Amazing Artist Award in Advena World Art Competition by drawing under the category of "Oceans Under Threat".
She won Jr. Forest Ranger award in Alaska, Atlanta and South Dakota.
She won first prizes in Bangla Poem Recitation, Essay Writing, Art Competition in Children Youth Festival 2017 and 2018, Nazrul Festival 2019, Quran Recitation Competition in Bangladesh Society and Itv USA.
She received personal recognition from Muhammad Yunus (Nobel Peace Prize Winner) Edwin Aldrin (First Person Landed on Moon) and Bil De Blasio (Mayor of New York City).
Participation and Acknowledgment:
She has participated in Perennial Math Tournament 2019 in Atlanta, JEI Math Olympiad 2019 in New York, National Math Festival 2019 in Washington, Global Math Week 2017 in New York.
She has participated in Jr. Echo Adventure Program at Genovesi Environmental Study Center in 2017 and in 2019.
She took part in Whitehat Jr. Kids Logic and Coding Championship 2020.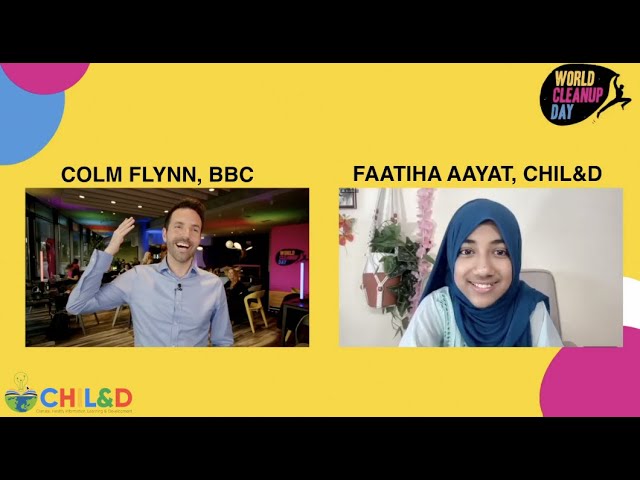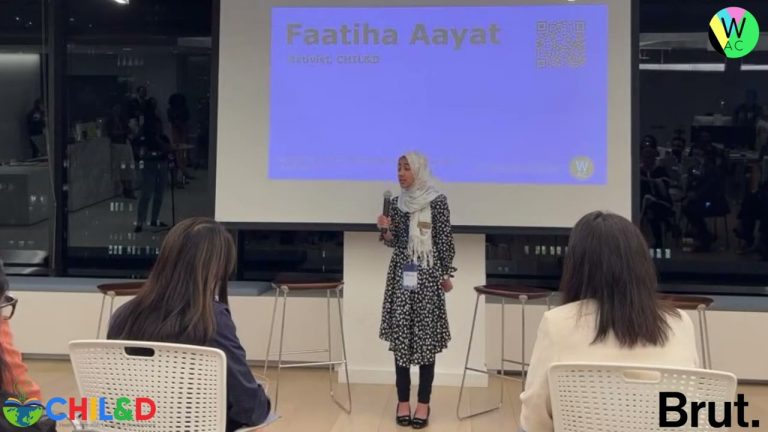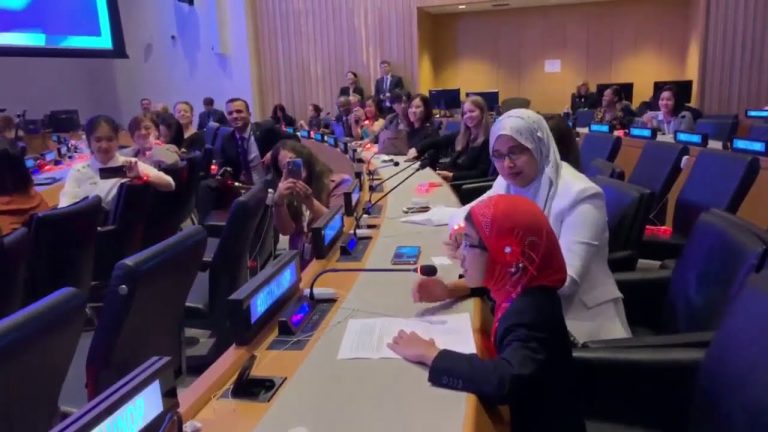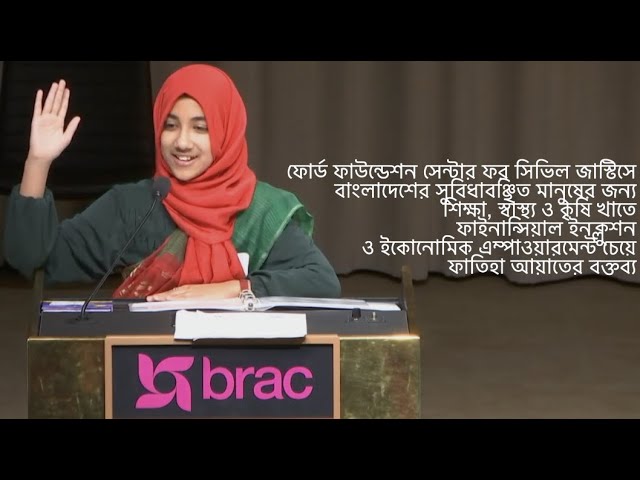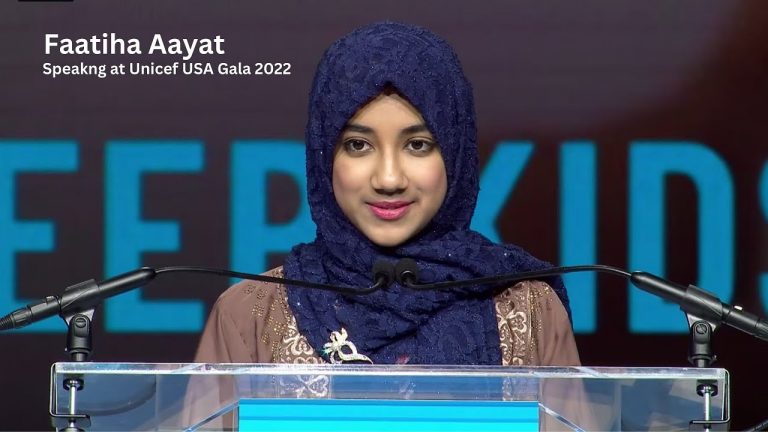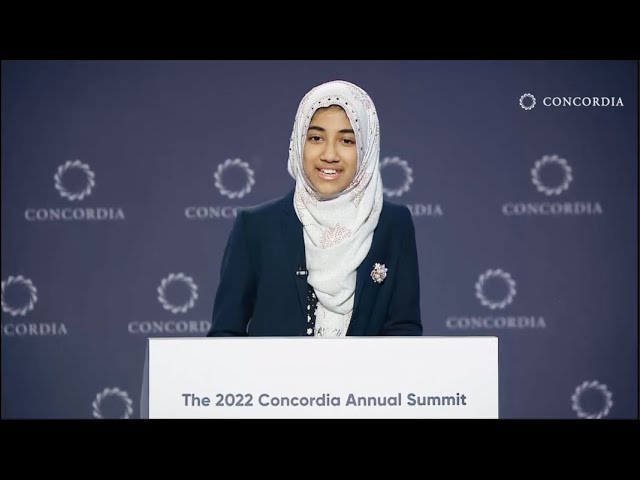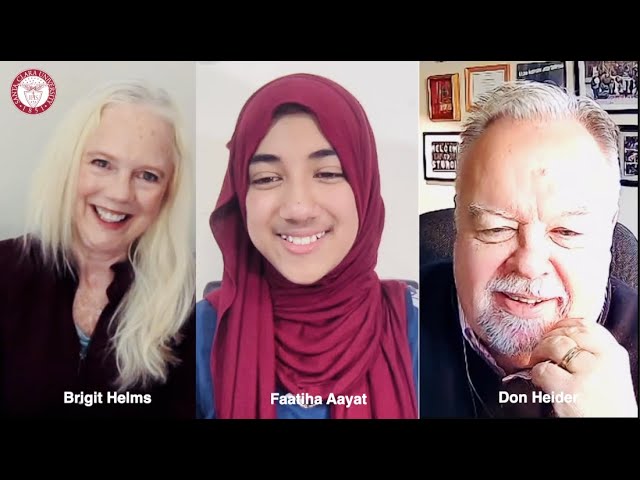 যুক্তরাষ্ট্রের ক্যালিফোর্নিয়ায় অবস্থিত Santa Clara University'র দুটি প্রসিদ্ধ ফ্যাকাল্টি হল Miller Center for Social Entrepreneurship এবং Markkula Center for Applied Ethics। এই দুই ফ্যাকাল্টির দুজন এক্সিকিউটিভ ডিরেক্টর হলেন সান্তা ক্লারা ইউনিভার্সিটির দুজন ডিন – ব্রিজিট হেমস এবং ডন হেইডার। আজ তারা আমার ইন্টার্ভিউ করেছেন "লাইন অব সাইট" বা "দৃষ্টি রেখা" পডকাস্টের জন্য। #FaatihaAayat #Podcast #SantaClaraUniversity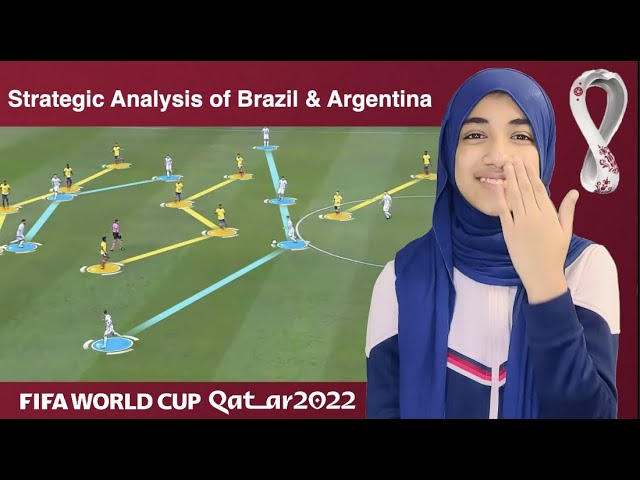 আর্জেন্টিনা কি ২০২২ কাতার বিশ্বকাপ জিততে পারবে? নাকি ব্রাজিলের সম্ভাবনা বেশী থাকবে? কেন এই দুই দল এত ভালো? কি তাদের শক্তির জায়গা? কোথায় তাদের দূর্বলতা? কেমন হবে তাদের কৌশল?